EGI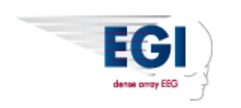 ☜Official website
About

EGI
EGI

is a medical device company that designs, develops and commercialises a range of non-invasive neurodiagnostic products used to monitor and interpret brain activity.
A key component of these products is EGI's proprietary dense array electroencephalography (dEEG) platform technology. The dense array method gathers brain activity data from many more electrodes than conventional EEG products (up to 256), generating significantly higher quality and more precise levels of information.
With regulatory clearance in the US, EU and a number of other major international regulatory bodies, the Company's technology has been increasingly adopted as a powerful research tool and more recently as a cost effective and patient friendly clinical neurodiagnostic platform.